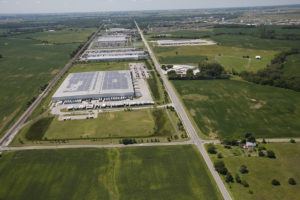 Eagleton Industrial Park
Eagleton Industrial Park is a 600 plus acre complex of manufacturing and distribution facilities in the city of London, Ohio. 500 acres remain for immediate development, including 120 rail-sewed acres.
All utilities are available to be extended to specific sites and zoning is approved for both light industrial and distribution. Numerous economic incentives are available, including 15 year tax abatement and foreign trade zone designation.
The park is anchored by Staples Distribution and Stanley Electric.